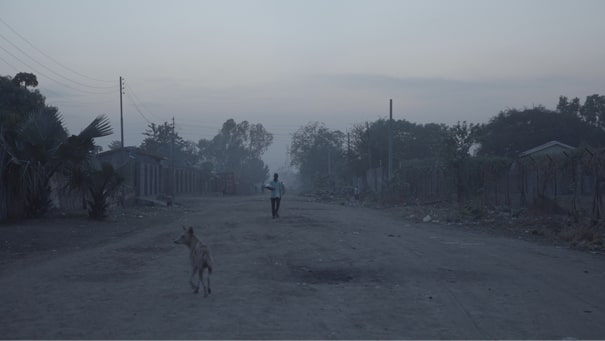 June 27 | 28 | 29, 2019
>>>Deutsch
Independence! Self-determination! Costa Compagnie filmed in civil war-torn South Sudan, in the Brexit chaos in the UK and in Bavaria and ask in their cinematic-journalistic performance: What does independence mean today, for what and by whom? Do we want to fight for or against it? And how does colonialism, the cause of many independence movements, continue today?
The project not only spans over two years, but also geographically over thousands of miles, in order to diversify and de-colonize perspectives on the subject. For this purpose, the group has joined forces with the State Theater Nuremberg, the Oldenburg State Theater and the Edith Russ House for Media Art and sets off from this triangle to follow the tantalizing and dubious call for »Independence«. The result is a series of intermedial performances and works in VR. The failed separation of Catalonia and the historic fight for independence in Mozambique will follow in the second year of the project.

Costa Compagnie from Berlin and Hamburg designs intermedia works that combine documentary, performative and choreographic methods and that are implemented in immersive performances, as well as in virtual reality and film. The group focuses on global conflicts and transformation processes and the question of the human within. Works were filmed among others in Afghanistan, Israel, Iraq, USA, Fukushima / Japan, Russia and Lebanon.
Running time: approx. 100 minutes.
Performance in German and English.

Artistic direction, text, research Felix Meyer-Christian Camera Thomas Oswald, Philine von Düszeln Set and costume design Lydia Sonderegger Composition, sound art Marcus Thomas Programming, video Erik Kundt Video editing Keren Chernizon Dramaturgy Sascha Koelzow Performance Hauke Heumann, Lisa Mies, Raphael Rubino, Maria Walser Assistance Michael Königstein Stringer Collaboration South Sudan Samir Bol, Ismail Omar
A production by Costa Compagnie in cooperation with Nuremberg State Theatre, Oldenburg State Theatre and Edith Russ Haus for Media Art. Supported by the Doppelpass Fund of the German Federal Cultural Foundation. Kindly supported by INVR space.