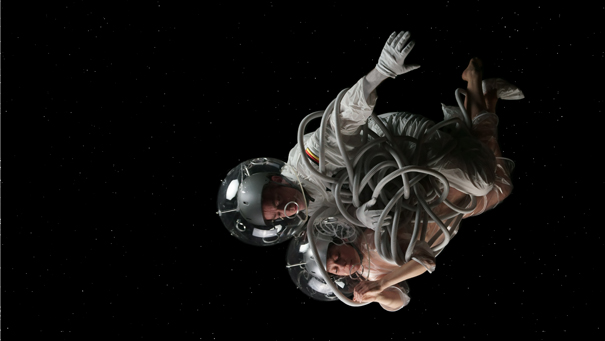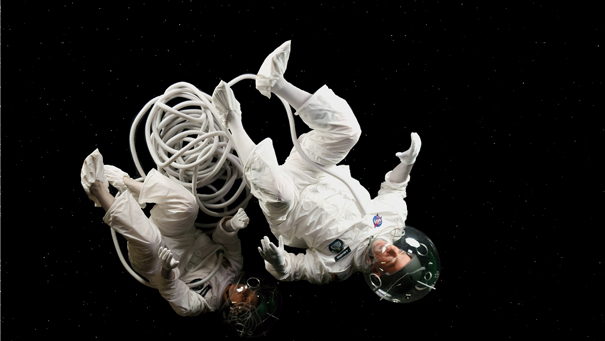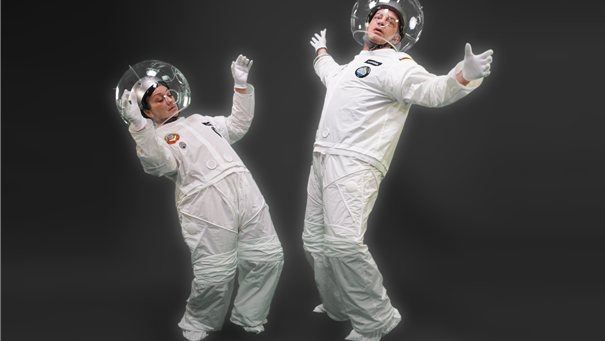 Premiere March 23, 2017
March 24 | 25 | 26, 2017
>>>Deutsch
Space exploration has always been a political matter. In the Cold War space became a theater for a battle of ideologies – the so called Space Race. Who are the combatants in today's space technology and space journeys? What world views are forged in outer space now? It is said that all borders disappear when you watch Earth from the orbit – and so do centres of power and their periphery. West-Germany, East-Germany, Bulgaria – these were all prime examples of satellite states to the Superpowers USSR and USA. And yet they had been invited to fly along into space – partially out of technical necessity, partially for diplomatic/political reasons.
In a Bulgarian-German coproduction post theater (West) and SubHuman Theatre (East) imagine a forgotten about space station from the past – with its surviving crew – one female kosmonaut and one male astronaut. How do they respond to a world with changing geopolitical centres and new constellations of power – on Earth as well as in space?
Two expert media-theater companies have joined forces for the first time to combine documentary theater with science fiction, blending media art with acting. For one world is not enough.
with Juliana Saiska, Alexander Schröder Artistic directors Max Schumacher, Venelin Shurelov, Hiroko Tanahashi Music, sound design Sibin Vassiliev Stage design Venelin Shurelov Media art Yoann Trellu, Hiroko Tanahashi Costume design Elica Georgieva Technical director Fabian Bleisch Production management Mario Stumpfe PR k3 berlin

A post theater production in cooperation with Ballhaus Ost. Funded by Hauptstadtkulturfonds and the state of Baden-Württemberg – Ministerium für Forschung und Kunst. With friendly support by Goethe-Institut Sofia and the cultural administration of the City of Sofia.